Consider the following scenario. You sell your businesses products through an online e-commerce store, but you're not achieving the sales you were expecting.
You may have just launched your e-commerce website a few weeks ago, or it may have been running for months, or even years, but either way you aren't achieving sales you think you should be.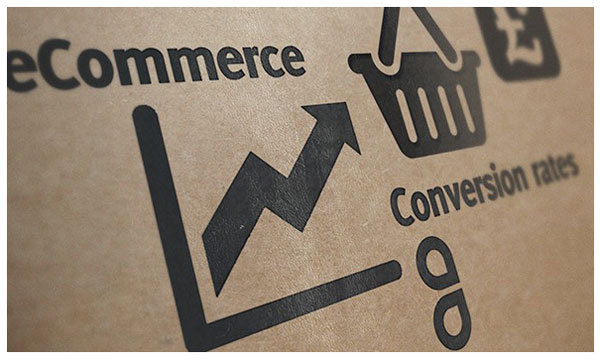 Well, you may not be aware, but there are a few well-established and time-tested ways you can help to increase your website's conversion rates, turning what would of been just visitors into real paying customers.
So let's explore the ways you yourself can get started, and let's start to increase your website's conversion rates with immediate effect.
Use A/B Conversion Testing Strategies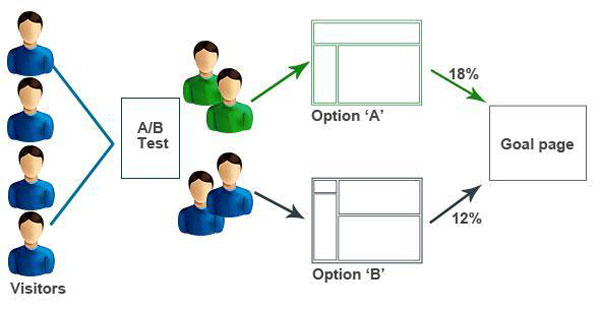 People who are shopping online can often be affected by the way your e-commerce store looks.
Making a good first impression is one of the most important factors and can in fact be the deciding factor of whether or not your visitors will continue to browse the products you have advertised on your site or whether they will just leave and try to find your products on sale somewhere else.
The old adage of "don't judge a book by its cover" doesn't apply when it comes to online retail sales.
The layout and structure of your website is an important factor. Try testing different page layouts, for example moving the product descriptions from the left to the right and the accompanying pictures from the right to the left etc.
If you have a section for other similar products located at the bottom of each page consider moving it further up the page so that any visitors who don't like the main product advertised on that page may quickly see another which they do.
By running an A/B test you can see if changing these things helps to reduce your bounce rate when compared to the previous layout.
Test different images, for example, if you have an e-commerce site selling T-shirts you could try changing a picture of a model wearing one of your T-shirt's to images of just the T-shirts themselves from different angles.
If however you are of the opinion that your website need an entire change in its design, then take a look at the themes available for your e-commerce platform.
The majority of e-commerce websites run well known platforms such as Magento, WordPress E-Commerce and WooCommerce, each of these has hundreds, if not thousands of themes available which can be quickly downloaded and installed either by yourself or by your web design team.
If you're short on ideas and inspiration then take a look at some of your competitors, search for the products or services you are offering in Google and take a look at the sites which are ranking at the top of the search engine results pages. Make a note of the things you like and the things you don't like and try to find a theme similar, matching to your businesses theme and ethos and consider implementing one or even more of these to see the effect it has upon your conversion rates.
One important piece of advice is to look for theme designers which have been around for a while, there is nothing more problematic than trying to adapt and old theme which is no longer maintained to work with the new version of your e-commerce platform. Many theme designers when they update their themes to work with the latest versions of the platform maintain a change-log. Take a look at this and see how long the themes designers have been maintaining the theme, so that you don't choose one which is likely to only work for the current version, and shows no evidence of being updated as the underlying platform changes.
Eliminate Reasons Not To Buy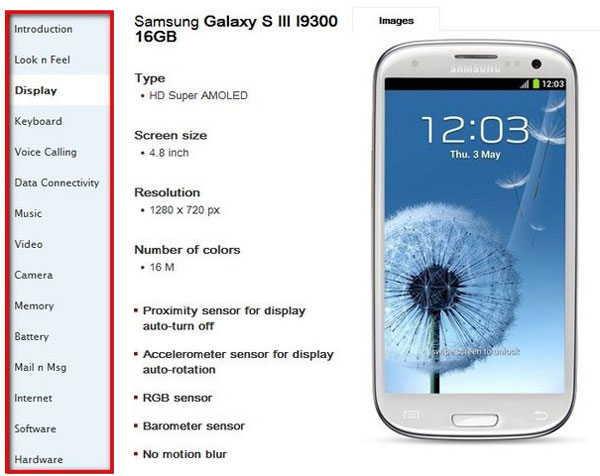 One major reason why customers leave websites before they make a purchase is a lack of information, or details about that particular product or service. Some customers may be fully aware of which product it is they want and it's the choice for them, others however may not and may still be researching which product suits their needs the best. Don't lose out on any particular sales by not having the information they may be looking for before they decide to make a purchase. List as much information about your products or services as possible so that you automatically answer any queries they may have. By doing this you remove any potential barriers to a successful sale.
Performing some competitor research can help greatly with this. Take a look at your competitors websites and see which details about the product they have available. Could you improve upon this? Could your website be the website to go for when looking for information on this particular product? If it isn't, then change it! Be an authority on the product or service.
Also bear in mind that not only can this help to increase sales, it can also help to reduce returns because people will know much more about the product before they purchase.
Reduce Shopping Cart Abandonment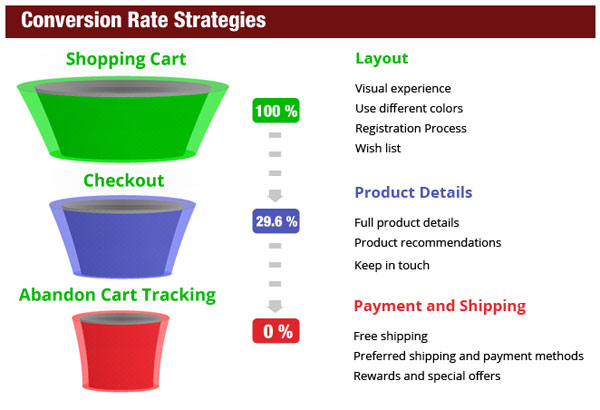 One of the most sure-fire ways of angering a potential customer is by adding on fees during the checkout process. If for example you offer free shipping, but to balance the costs you add on extra fees during the checkout process (such as handling fees or processing fees etc.) then don't be surprised if you find a lot of your customers abandoning your website during the checkout process.
There's nothing more frustrating than finding the product you have been looking for advertised, getting the money together, and then when you do finally decide to make the purchase find that you don't have enough due to these surprise add-on fees.
This again is a good time to take a look at your competitors and how they operate. Go to their website and add some of their products into their shopping cart and try checking out, see if they have any surprise fees added on during the checkout process. If they do, and that is a standard way of operating within your particular product niche then it may not be a problem, it may be expected by those purchasing your products, but if it isn't and you are the only one charging these extra fees then that could well be a barrier to how profitable your e-commerce site becomes.
Increase Customer Confidence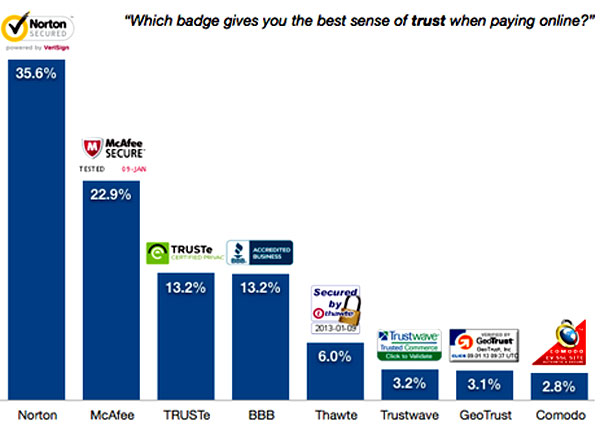 Increasing the amount of trust a customer has in you and your business should be something you aim to do throughout the entire online shopping experience.
Customers want to know that when they enter their payment details and personal information that it will be handled in a secure and professional manner. They will want to know that if the product they are purchasing doesn't match their expectations that they will be able to return the product in a hassle-free way.
On your website make sure you have pages (or sections) which clearly explain your companies privacy policy and how you will use the data you collect.
Another thing you can do is add a security seal to your site, research has shown that customers using e-commerce websites which feature well-recognized security seals, such as those by Norton, McAfee, TRUSTe and BBB feel much more confident that the information they enter will be secure and handled in the correct manner.
Use Email Subscription Lists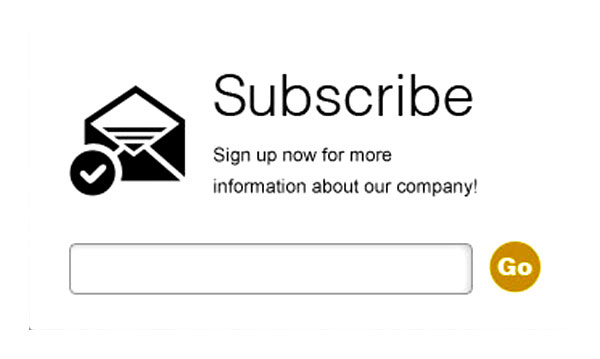 One of the most popular ways of keeping in contact with a potential customer who may not yet be quite ready to buy is by using some form of email subscription list.
By placing a simple email subscription form on your website any customers who may be looking for your particular product or service, but are not yet quite ready to purchase can often be tempted into entering their email address so that they can be kept up-to-date with any new products or promotions you may decide to run in the future.
Be sure not to spam the people who sign up, and clearly state how often, and about what the emails you will be sending will be for.
Conclusion
By implementing all of the steps above you will be in a much better position to discover what works and what doesn't.
By testing one strategy against another, by offering all of the information they could be seeking about your product, and removing any potential pitfalls or stumbling blocks during the checkout process you can make the buying process as simple and hassle-free as possible.
Look at things from the customer's perspective, think why would they be considering buying this product, why would they want to come to you as opposed to one of your competitors.
If you're able to answer these questions whilst the visitor is on your website you are going to be able to enjoy much higher conversion rates because everything the customer wants and needs is available from you, right there and now, as opposed to from one of your competitors.