Is Your Site Ready For Adwords?
If you have put in a substantial amount of effort creating a website, you might be eager to discover if the site can really give you the results you are after. Particularly, if you have a site that looks as sexy as the one below.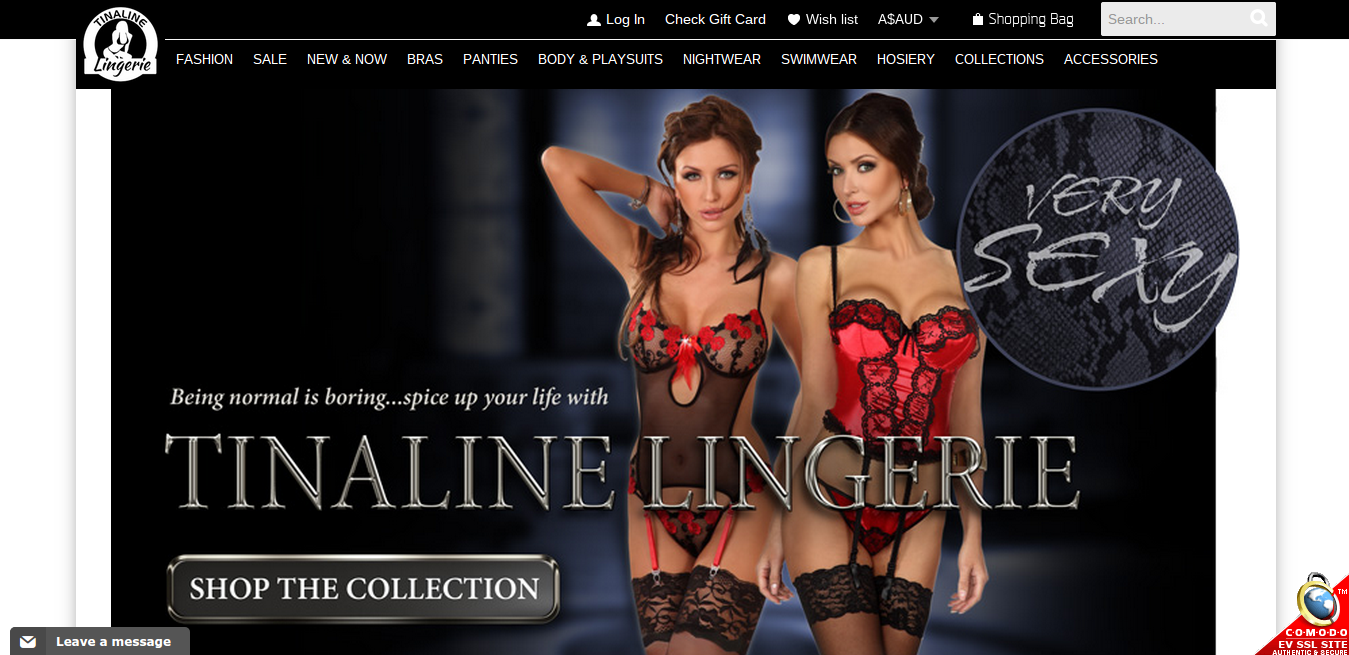 Although a site might look good, there can still be issues which prevent it from converting. Your need to decide whether you want to fix the issues before you drive traffic to your site or after you have spent (and lost) a few thousand dollars.
With reference to the site above, here are a few questions to consider before you start driving traffic to your site.
How clear is your main call to action?
In the above example "Shop The Collection" blends in with the other colours. Is that ideal? Or would it help to make it stand out a little more? On the bright side, unlike many other sites, there is a clearly identified call-to-action, and the logo and menu bars are small so they don't take away any attention from the women in the centre right of the page.
Where is the social evidence?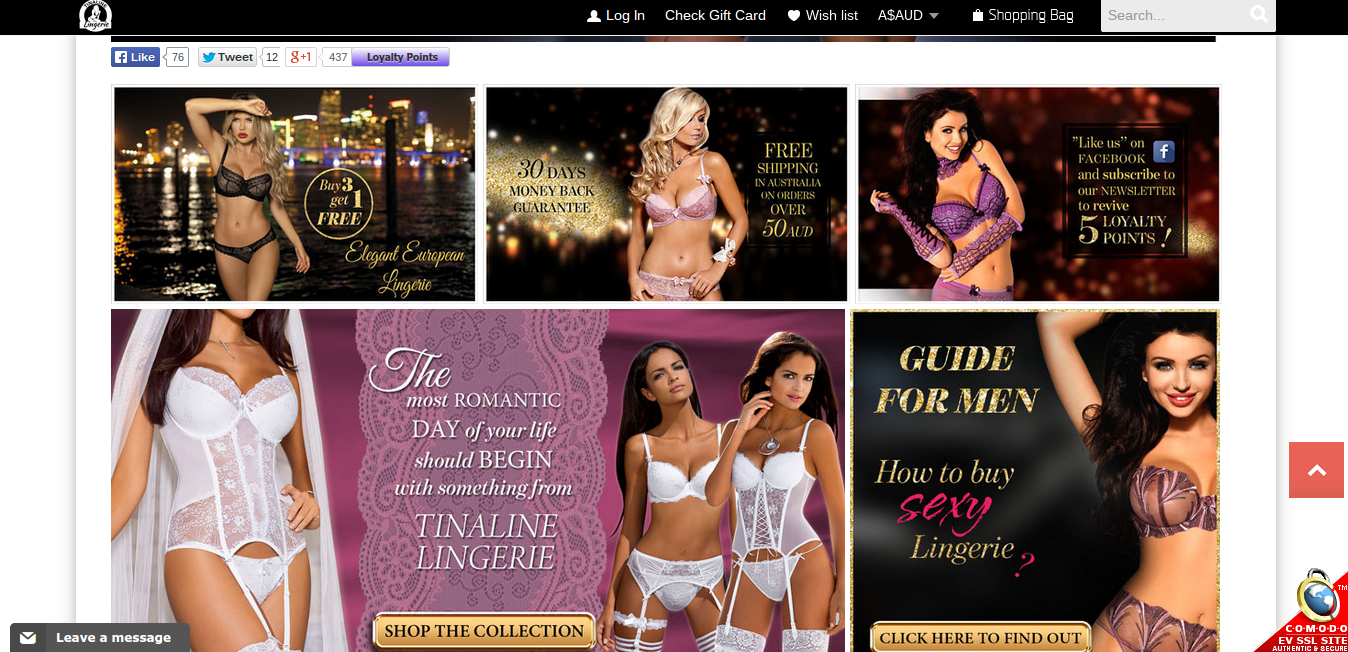 When you scroll to the second frame of the homepage, you can notice Facebook, Twitter and Google+ buttons along with the sharing stats. Would it provide more social proof of the value of the site to mention this at the top of the homepage? Would this confirm the belief that the lingerie products are popular?
How many different options are fighting for your attention?
In the above screenshot, I am asked to leave a message, shop the collection twice and like the website on Facebook to get loyalty points. Could the variety of options possibly confuse me as a visitor and reduce the likeliness of me going to the second page?
This is in no way uncommon. If you look at various eCommerce websites, you might notice how few manage to focus on one message or one clear call-to-action on every frame as you scroll down.
What is the best call to action?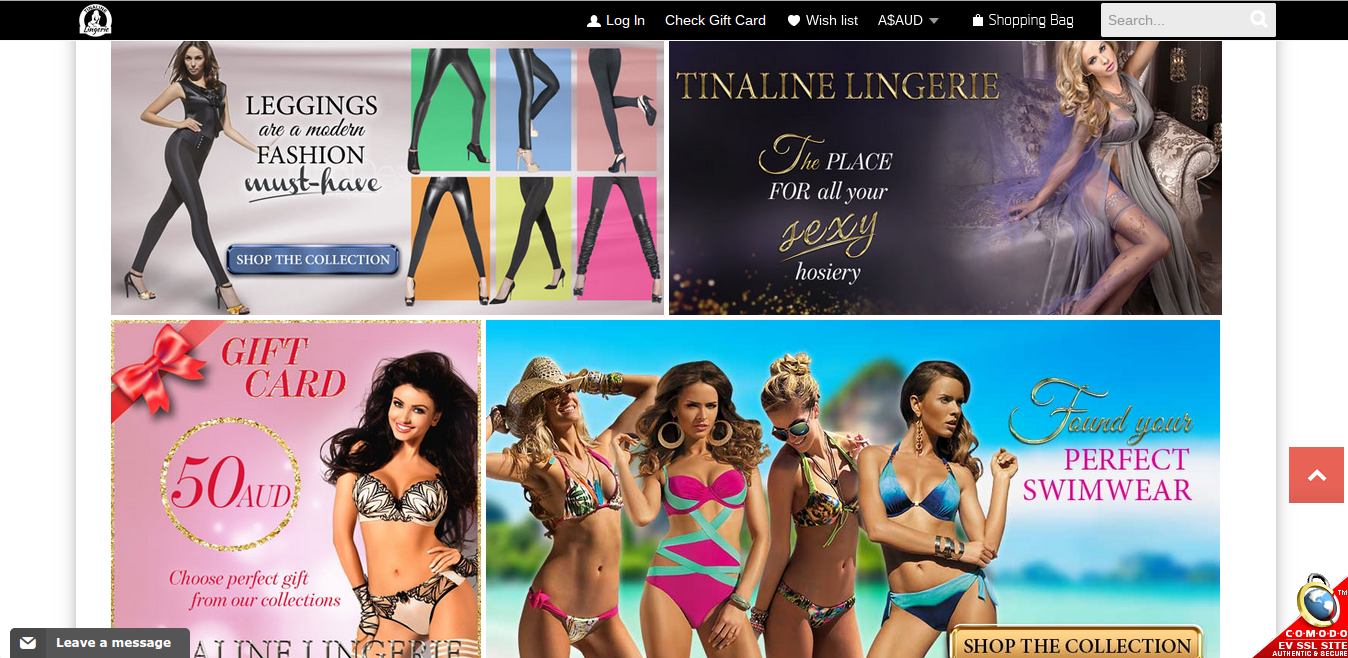 Is "Shop The Collection" the text that will convert the most visitors? It could very well be; however, if you do not test it, how will you know for sure? If you just drive traffic to the page, and this will be one of the frames, it might be worthwhile to test other words like "buy this now" or "get this look".
Which options can you remove?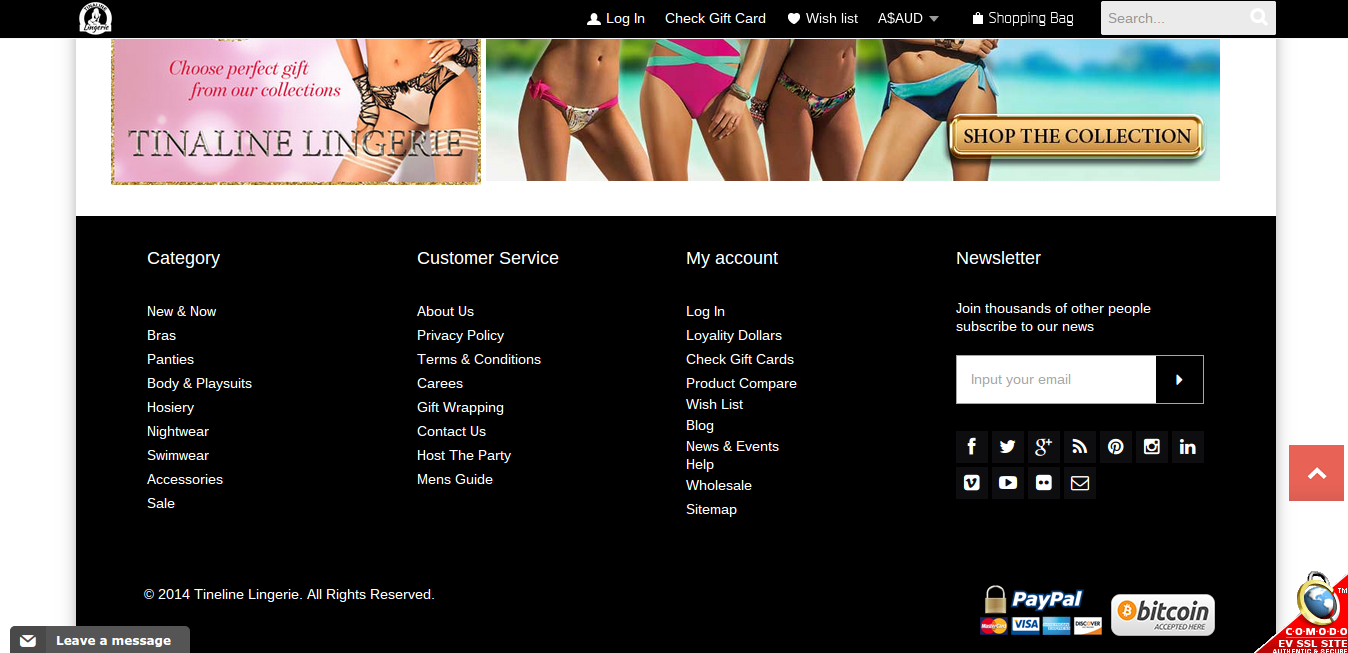 When you get to the bottom frame of the website, what is the ideal action that visitors should take? In this frame, you might think that the most desired action is either "shop the collection" or sign up for the "newsletter". Having both of them in the same frame can reduce your conversion. So the question might be, which of the two should you focus on? Which is the best from a sales point of view?
If you choose to keep both, why should I sign up to the newsletter? The text reads, "join thousands of others who subscribe to our news". What news is that? What benefit is it to me?
How fast is it to buy?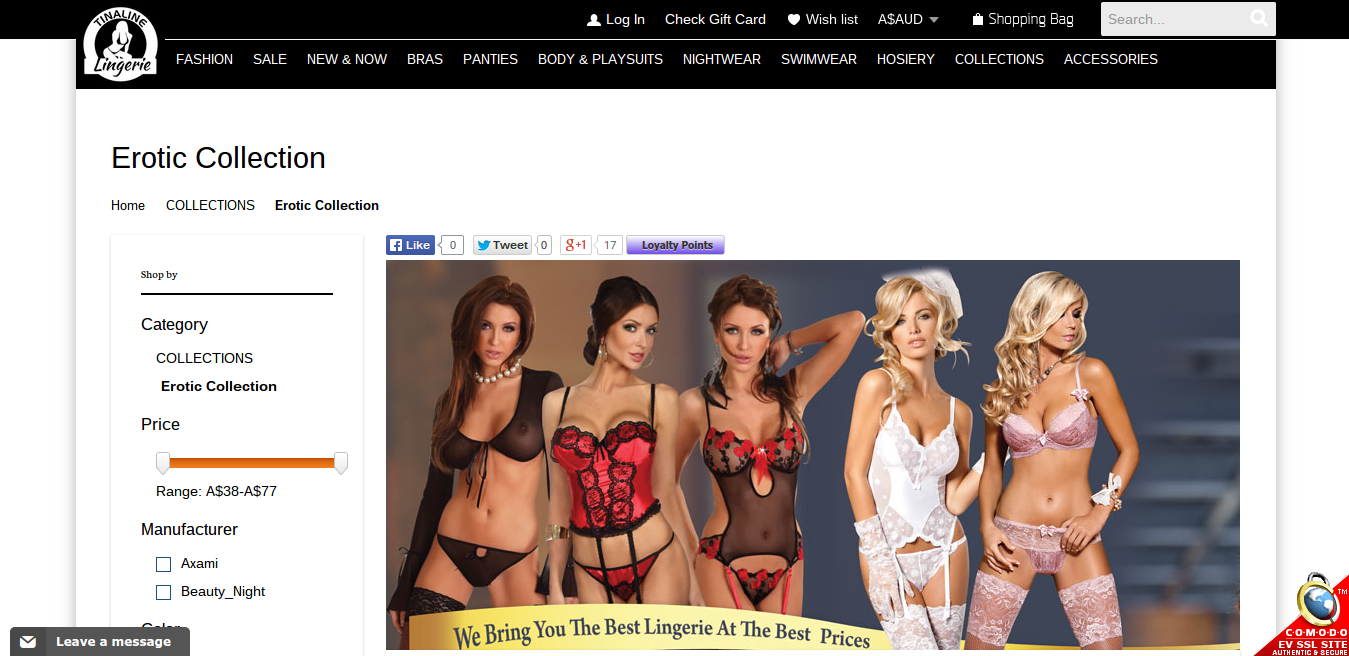 After I click "shop the collection", I get to this page. Where are the buying buttons, and where on the image is there a clear call to action for me to take advantage of? It might sound minor, but not having this in place increases the buying journey and can frustrate visitors causing them to leave.
How Clearly Do You Ask Visitors To Buy?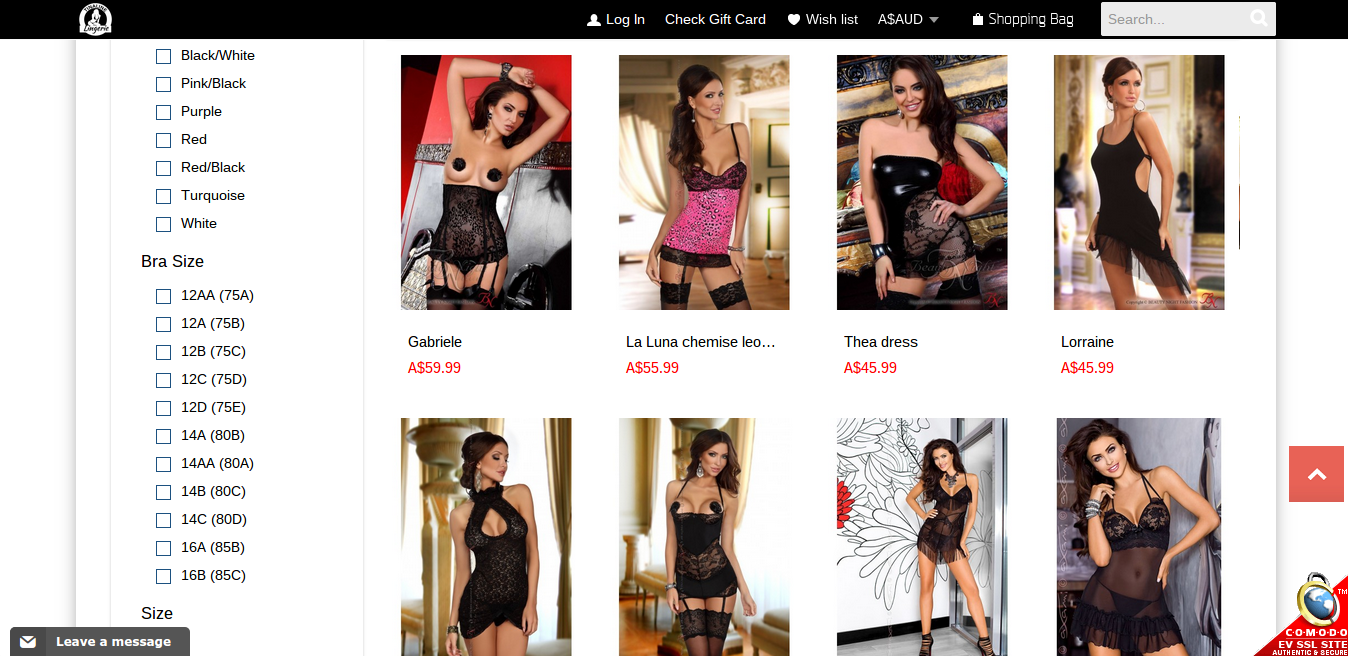 Although the add to cart options come up when you scroll over the pictures, would it help conversion to test a clear "buy now" option underneath each picture? Normally, directing with words and design can help steer your visitors to take the actions you want.
Is your website free of technical bugs?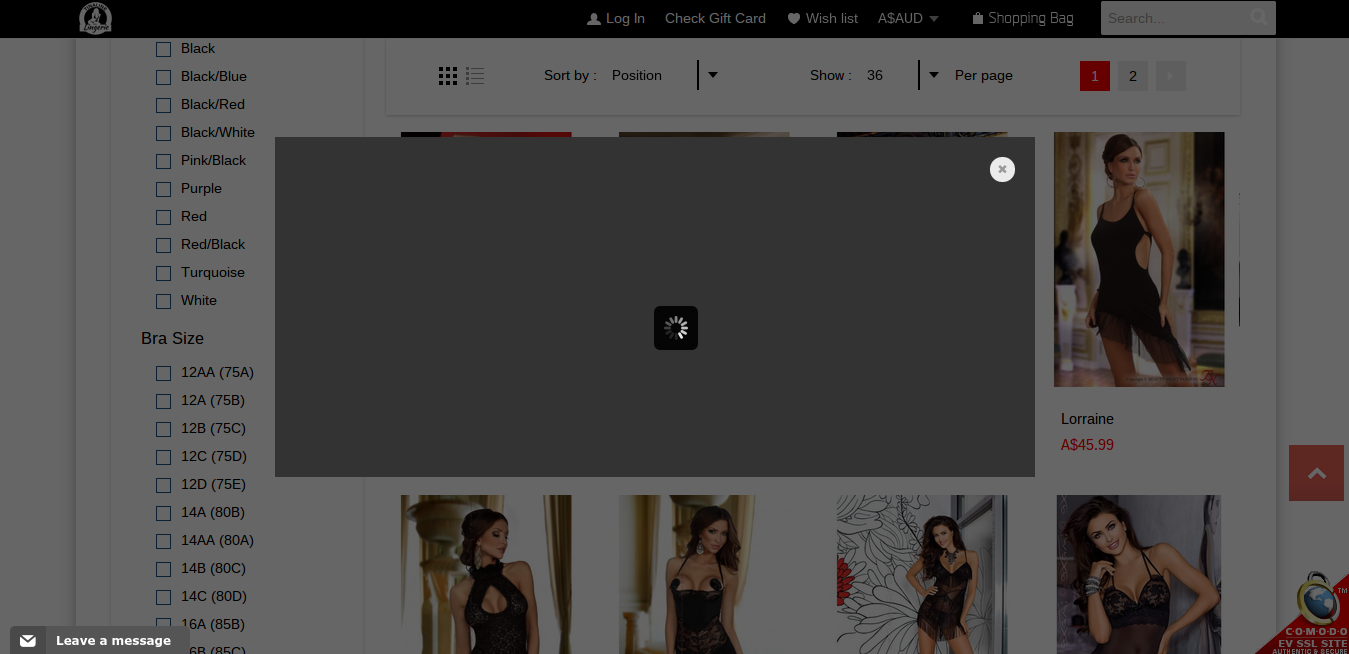 I tried adding "Gabriele" to the shopping cart and was left with the rotating image shown above. It should not take more than a second to add an item to a shopping cart. If it takes longer, you can assume that it frustrates buyers to the point of leaving. At the time of writing, I waited a bit more than two minutes, and also tried to add other items to the cart with no luck.
The consequence as a visitor might be to leave the site. For the owner of this website, if this error happens to more buyers than just me, it could mean the undetected loss of thousands.
Unfortunately, for this particular website, there are more problems: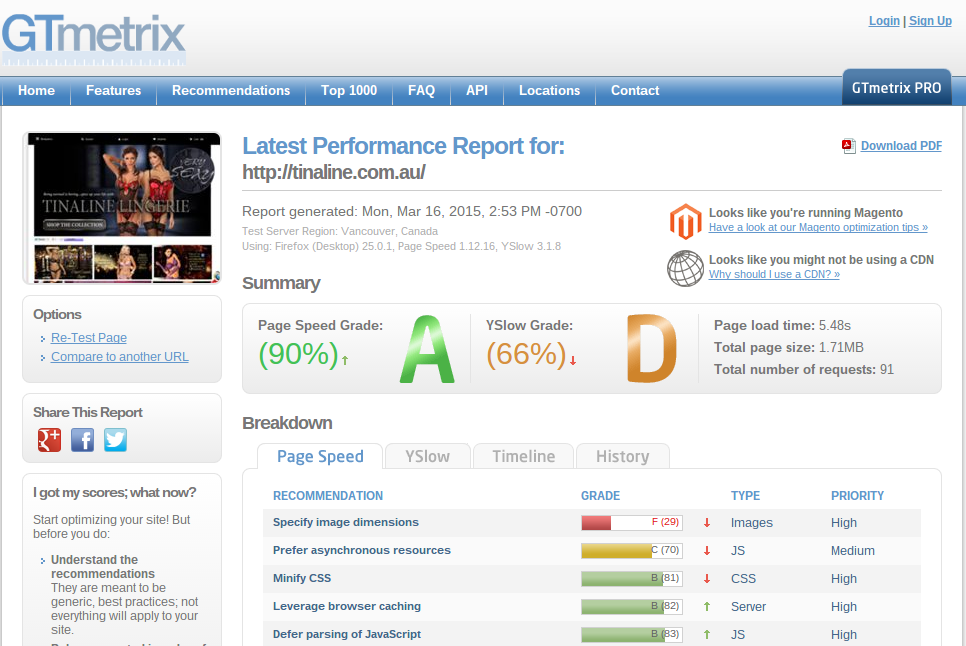 As this traffic test on GT metrix confirms, the site loads in 5.48 seconds. Since the site has not fully loaded after 2 seconds, this can cause many visitors to simply leave. This might sound minor, but it can account on a 7 percent reduction in conversion per second.
Conclusion
This website is in no way special. Every website has their own problems which can be traced to coding, sales flow, copy, and design. Therefore, before you decide to spend any money on Adwords, it would be wise to review your website from the customer's point of view and fix any and all errors which common sense dictates would reduce sales.
That does not mean that the job has to be done in one go. Ideally, your Adwords campaign should, as its secondary goal, collect data and test key assumptions. This can be done by driving traffic to a series of A/B tests so that enough information can be gained to ensure long-term wins.
[wpsharely id="254″]Website Conversion Checklist[/wpsharely]